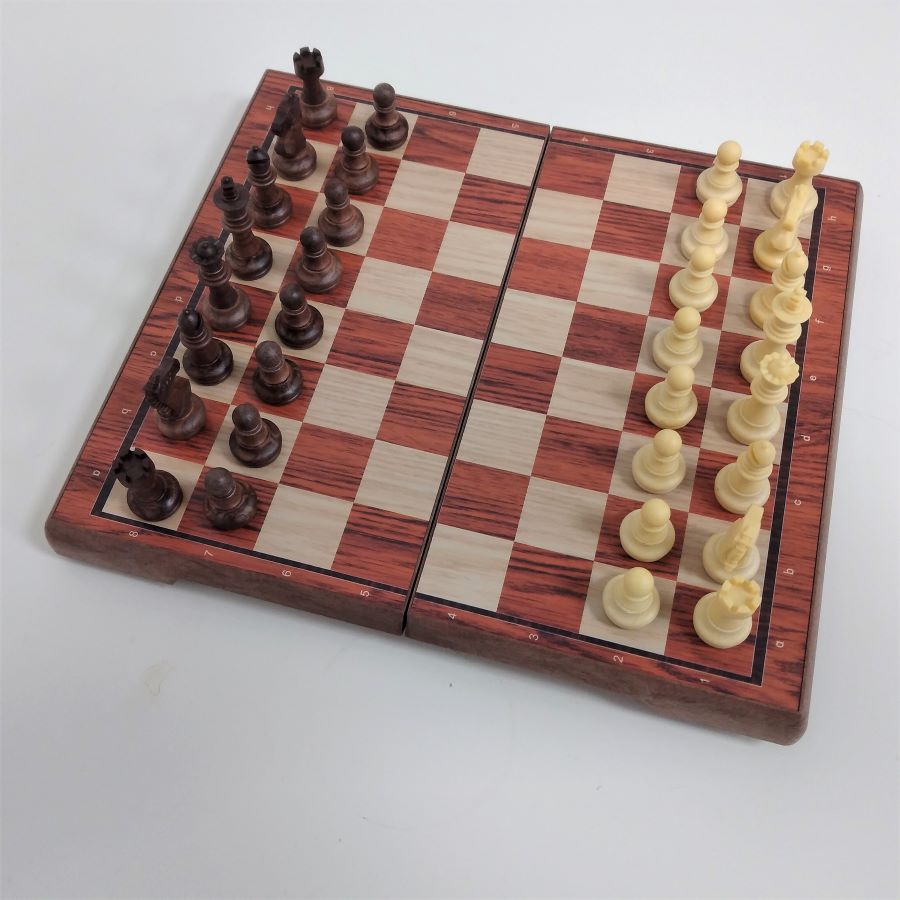 High-Quality Classical Magnetic Plastic Chess Set with wood colors
ערכה קטנה ומהנה שנכנסת בקלות לכיס
$18.14
In Stock
More Details
The Travel Chess Set is a fun little set that easily fits in a pocket. It has a snap-closed plastic box with plastic hinges.
1. Hight-Quality plastic chess mold.
2. Good plastic materials of Magnetic chess pieces with felts.
3. The chess board features algebraic notation on all sides and is made of durable plastic.
4. Colors of Chess pieces and chess board:  Classical wood colors (Natural wood color+dark).
5. Very nice chess design. 6. Magnetic Chess pieces and Folding chess board for easy carrying by traveling